On Saturday 8th April, my close friend and mentor Alexandra Tomalonis passed away in her sleep at a nursing facility in Woodbine, Va.
Dedicated to the works and legacy of August Bournonville, Alexandra Tomalonis found a kindred spirit in the great dancer and ballet master Henning Kronstam, whose biography, "Henning Kronstam: Portrait of a Danish Dancer", she later wrote, and which I post an excerpt of below in memory of Alexandra's formidable achievement.
Published by the University Press of Florida in 2002, the Kronstam biography is not just an admiring portrait of Kronstam but opens an unmatched world of insight and understanding of the history of the Royal Danish Ballet and its Bournonville heritage.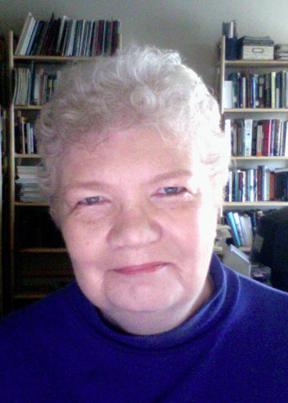 Henning Kronstam and His World
by Alexandra Tomalonis
copyright © 2002 by Alexandra Tomalonis
As a dancer, Henning Kronstam had uncommon beauty, musicality and grace. He was tall–six foot one–and darkly handsome, with a virile elegance and a body ideally suited to ballet. The long, strong thighs gave his jump its power; the foot, with its high arch, gave that power an eloquent sensitivity. The hands were especially beautiful, alive with implied movement even in repose; the open, mobile face with its enormous brown eyes easily reflected a thousand emotions.
Kronstam was a superb technician, but what separated him from the other great male dancers of the age was his unparalleled dramatic range. Unlike most stars, who cannot shed their egos and thus remain ever themselves, Kronstam became the character he was dancing. He transformed himself into a role the way Merlin changed himself into an owl. The transformations seemed infinite. He danced poets and princes, sad clowns and mad priests, the heroic, the wounded, and the depraved.
He was, above all, a creature of the theater. As a teenager, he had toyed with the idea of becoming an actor and never lost his delight in the magic of the stage. He is pictured as a child on the cover of Allan Fridericia's Harald Lander og Hans Balletter (Harald Lander and His Ballets). He is nine and stands, finger in mouth and eyes wide with wonder, watching the ballet master gesture from his high director's chair. For Kronstam, like many theater children, being on stage was both serious work and as natural as play. He retained his child's eagerness in adulthood, throwing himself into his roles like a boy who had tumbled into a storybook. '
Kronstam danced at the apex of a golden age of Danish male dancing and was one of three Danish men of his generation who achieved international fame. Erik Bruhn, six years older, with an impeccable classical technique and controlled dramatic fire, was a golden zephyr, breezing in for a month or two to dance a few roles, then flying away again. Flemming Flindt, two years younger than Kronstam, was a virtuoso dancer with a dramatic stage presence. Bruhn left Copenhagen for New York, Flindt for London and Paris. It was expected that Kronstam, too, would leave, especially after his success on the company's first American tour in 1956.
Kronstam never left Denmark, he said, because he couldn't match his repertory anywhere else. More important, perhaps, he loved Copenhagen and its Royal Theatre. He danced at the height of the ballet boom, the age of Nureyev–and Nureyev and Bruhn are the stars other dancers most often compare with Kronstam–but Kronstam was not chiefly motivated by fame or money. He wanted stage time, new roles, and the chance to work with interesting choreographers. He got those chances by remaining open, professionally innocent, and–the word most often used to describe him by other artists–humble. He thrived in the repertory theater system. Violette Verdy, New York City Ballet's French ballerina who danced with Kronstam early in both their careers, remembered that, even at twenty-one when they first danced together: "He wanted to serve an institution and he was already institutional in his discipline. If he had left, he would have had to compromise in some ways, and he wanted to keep clean, because he was a class act." She also observed that Kronstam didn't have to leave to attract choreographers, because, "They all came to him, came to this Prince of Denmark."
Part of serving a ballet institution is passing on what one has learned, and that was a responsibility Kronstam took very seriously. Verdy described him as "a high priest of an aristocratic art, a celebrant," and that is how he approached his work as an instruktør (director-producer) as well as a dancer. He celebrated classical dancing, and he celebrated the individuality of the dancers with whom he worked. He had a special talent for making the old look new. "He would show you the steps–oh, you would hear drum rolls. He would take out the steps and they would be gold," said Nikolaj Hübbe, now a star of the New York City Ballet, who learned many of his early roles from Kronstam.
As much as he was the Royal Danish Ballet's high priest, Kronstam was also its master craftsman. At a time when ballet in much of the world had become mass produced, with dancers learning roles from videotapes or a notator who had never danced the part, Kronstam taught his dancers the steps, musical phrasing, mime or gesture, as well as the spirit behind them. Great dancers do not always make great coaches or directors, but Kronstam did, and his productions had a vitality, wealth of delicate detail, unerring sense of atmosphere, and sheer stagecraft only a rare few could match.
Craftsmanship is very much a part of Danish culture; Danish furniture, beautifully designed and exquisitely made, is still justly a source of national pride. Ballet in Denmark was made with the same care until the 1990s, when administrative changes at the Royal Theatre turned that institution's priorities from art to efficiency with predictable results. While Kronstam's story is interesting for its own sake–he was a great dancer and a complex personality who worked with the major artists of his day–it is also important in the history of ballet, because he was so significant to the Royal Danish Ballet and its traditions, and held so many of its secrets.
Denmark, a small Scandinavian kingdom with a population of only five million, is an unlikely world power in ballet. The Royal Danish Ballet, the country's only classical company, is located in Copenhagen, the nation's intimate, cosmopolitan capital where 25 percent of the population resides. It is one of the three great European ballet companies that can trace its roots to the eighteenth century. The Danish court had acquired a dancing master during the Renaissance, as had the courts of many other European kingdoms, and Copenhagen's Royal Theatre has had a ballet master and small cadre of dancers from its first season in 1748. Because of the smallness of its population and its coffers, Danish ballet would have diminished in importance shortly thereafter, as had happened in Germany and Sweden, but for an incredibly lucky accident.
In the summer of 1792, a French dancer, Antoine Bournonville, lingered in Copenhagen toying with the affections of a young Danish danseuse while waiting to sail to Stockholm to dance for the Swedish king. Antoine was all too successful; impending fatherhood and marriage to his "little Jensen," led him to stay in Copenhagen and dance for the Danish King instead. Antoine believed that being a ballet dancer was "the most glorious career in the world," and, in 1820, sent his youngest son, August, to study in Paris with the greatest dancer of the day, Auguste Vestris. August Bournonville came home to Denmark after several successful years dancing in Paris and London, became the company's star dancer and ballet master in 1830 at the age of twenty-five, and one of the greatest choreographers who ever lived. He remained with Copenhagen's Royal Theatre, with a few years off, until 1877, choreographing fifty ballets and numerous divertissements, directing plays and operas, and training four generations of Danish dancers.
Bournonville wrote the libretti for his ballets (he called them "ballet poems"). They are as vivid as movie scripts; you can dance them in your mind as you read them. His subjects included fairy tales, domestic comedies, and heroic stories taken from Danish history and mythology. With his eye for character and detail, Bournonville was the Jane Austen of ballet, and his works, peopled by nineteenth century sylphs, trolls, brave soldiers and virtuous maidens, and based on early nineteenth century values of beauty, simplicity, and harmony, were the bones and sinew of the Royal Danish Ballet for more than a century after his death.
There were dozens of good choreographers in nineteenth century Europe. Every city large enough to have an opera house had at least one. But only two choreographers created a body of works that are still danced: Bournonville and Marius Petipa, the Frenchman who choreographed Swan Lake and The Sleeping Beauty for the Czar's Maryinsky Ballet. Of the more than four hundred ballets created during the Romantic era, only around two dozen are still danced in anything resembling their original form, and eight of these are by Bournonville. His ballets endured because they continued to challenge dancers and please audiences. More important for the Royal Danish Ballet's survival as a first-rate classical institution, keeping Bournonville's ballets alive insured that dancers of successive generations maintained the highest technical standard, as well as the ability to tell stories through dancing.
Drama has long been a Danish interest and a Danish specialty, and theater was long at the center of Copenhagen's cultural life. In the early and mid-nineteenth century, Denmark enjoyed an artistic flowering now known as the Danish Golden Age" and the Royal Theatre at Kongens Nytorv (The King's New Square) was at the center of it. Everyone who was important to Copenhagen's intellectual life had some connection with the Theatre. Hans Christian Andersen wrote plays for it after failing to gain entrance to its world of the three arts as an actor, a singer, or a dancer. Søren Kierkegaard went to the Theatre regularly and wrote about it often. It was the entrance of Bournonville as Mephistopheles in his own ballet, Faust, Kierkegaard wrote in his diary, that gave him an understanding of the demonic. When Kierkegaard wrote, "the knights of infinity are ballet dancers," it was the dancers of this Theatre who inspired the metaphor, and the philosopher's famous "leap of faith" very probably was suggested by a Bournonville grand jeté en avant. It was Copenhagen's Royal Theatre that first produced Ibsen's plays, considered too controversial for his native Norway. Both Johanne Louise Heiberg, Denmark's greatest actress and the Theatre chief who made the decision to produce them, and Betty Hennings, the first Nora in Ibsen's A Doll's House, had begun their careers in the ballet school. In Copenhagen, theater and the ballet have long been intertwined.
Significantly, it has always been called the Royal Theatre, never the Royal Opera House, as is common in other European cities. The Royal Theatre is the home of all the performing arts: drama, opera, ballet, and music. The Royal Symphony Orchestra plays for ballet and opera performances. Until the 1960s, the other three branches mingled, sharing programs and personnel, and the Danish ballet audience has always been a theater audience. Often, a ballet would share the bill with a play, and many Danish plays contain dances. Actors would take mime roles in ballets, members of the opera chorus would sell lemons and ribbons in ballet crowd scenes, and ballet dancers would carry spears and bash tambourines in operas. Many of the operas and plays–and nearly every Bournonville ballet–had roles for children and older people, so Copenhageners were accustomed to seeing their entire society on the stage.
The Royal Theatre's audience is drawn predominantly from the educated middle class. Good democrats, the Danish royal family pays an annual subscription fee for the royal box and takes an unusually active interest in the ballet. The Theatre is just a few blocks from Amalienborg Palace and the current queen, Margrethe II attends ballet performances frequently–not for show, or to "support the arts," but because she actually likes it. Queen Margrethe (a talented designer and translator whom tour guides tout as "the only reigning monarch capable of earning her own living") designed the costumes for a recent production of Bournonville's A Folk Tale. Her father, King Frederik IX (known as the Sailor King, and famous for his tattoos), would conduct Napoli, his favorite Bournonville ballet, on occasion. Sometimes he would send champagne backstage on Napoli nights with instructions for each tarantella dancer to drink a glass before dancing, because experience had taught him that one dances with more spirit when inspired by champagne.
The present Theatre is not the same building in which Bournonville spent most of his career, although he did work there during his last three years as ballet master and restaged his works then in repertory for the more expansive dimensions of the new house. The old theater, which stood on a site adjacent to the present one, was replaced by a larger building in 1874. The new Theatre is made of sandstone. During most of this century, dirt and pollution had blackened it; it was scrubbed in 1991, and it once again glows softly, a giant, soft candle illuming Copenhagen's dark winters.
Everything about the Royal Theatre is welcoming. Outside, on either side of the stairs, are statues of two of Denmark's greatest playwrights (Ludvig Holberg, the leading eighteenth century dramatist whose deft comedies are still performed; and Adam Oehlenschläger, the nineteenth century poet and father of Danish Romanticism, whose tragedies, alas, are not). It is a modest building, not at all grand, but stately in a gentle way. It is ornately neoclassical, loosely modeled on the grand Opera House in Paris, as were most European opera houses of that era, but it has some wonderfully Byzantine secrets. The walls of the balconies are decorated with soft, painted frescoes, the ceilings with mosaics. The Theatre is a graceful collection of parts of buildings from around Europe, as though the architect had wanted to bring home his favorite foreign treasures to show his countrymen, and could do so safe in the assurance that most of those who saw it would never confront the originals. The lamps outside glow red when the house is sold out; smoke puffs from the rooftop on premiere nights. Inside, on the lobby walls and up the stairs, there are paintings and sculptures of Danish theatrical personalities. The auditorium seats only eleven hundred. There is an enviable intimacy between artist and audience, which is very much a part of the Royal Theatre experience for those on both sides of the proscenium.
This was the world Henning Kronstam entered as a child and it quickly became the center of his existence. He lived in and for the Theatre; his private life was arranged so that he could devote his energies completely to his work. "You had the feeling the real world didn't mean very much to him," observed American choreographer Eliot Feld, who created a ballet for Kronstam in 1971. For Kronstam, ballet was the real world. Ballet was how he organized his mind, the spyglass through which he viewed the universe. His reading consisted primarily of biographies of dancers or actors and the literary works on which the ballets in his repertory were based. His music collection contained mostly operas and ballets; he learned about music, especially twentieth century music, from the ballets in which he danced.
An artist's dedication is often seen as obsession, and that can be suspect in a society where peer pressure to conform is constant. Danes prize harmony above all else, and both obsession and great talent are threats to that harmony. During the Golden Age, there was a brief, heady rebellion by men of genius–Oehlenschläger called them the Rare Few–but that was a short-lived experiment. Since Denmark's gentlemanly revolution in 1848 (which ended the absolute monarchy; that King Frederik locked the city gates every night when he went to bed at nine, and slept with the keys by his pillow), being different has been looked upon with suspicion, and being "special" is an offense punishable by ridicule or ostracism. It simply isn't done. The resentment of anyone extraordinary is so pervasive in Danish society that it even has a name: Jantelov, or Jante's Law, after issues raised in Aksel Sandemose's popular novel from the 1930s, which both exposed and named the problem and its chilling effect on individuality and personal ambition. There are actually ten laws, and every schoolboy can recite them: "Don't think you are anything. Don't think you are as much as us. Don't think you are smarter than us. Don't think you are better than us. Don't think you know more than us. Don't think you are more than us. Don't think you're any good. Don't laugh at us. Don't think anybody cares about you. Don't think you can teach us anything." Simply put, being special, or trying to be special in any way, violates Jantelov. The corollaries–If you were special, you wouldn't be here; If you're from somewhere else, you must be great; If you're so good, why don't you leave?–are obvious, and especially troubling to artists. Jantelov is probably as responsible as any factor in the decision of many Danish dancers to leave. But Kronstam was utterly, happily, proudly Danish, and he learned to live within Jantelov's constraints. Being a star without acting like one, dominating a performance without upstaging anybody, working hard without seeming too eager, never claiming credit for what he had accomplished—Kronstam made dozens of such adaptations in both his professional and his private life.
One of the most costly of these adaptations was that Kronstam chose to remain apart from his fellow dancers socially. He attended company parties and, especially as a young man, went out drinking with other dancers to wind down after performances. But there was always a barrier between Kronstam and his colleagues that no one managed to cross. He wanted to work at the Theatre throughout his life and planned his career around that goal. He understood company politics all too well. "We're like a family," he said. "We all love each other, and we all fight each other." Especially as he began to assume responsibility for coaching, casting, and staging ballets, he did not want to give the appearance of favoritism, nor do anything that would feed gossip or provoke a scandal. (He was justly famous for never having had a romantic liaison with anyone at the Royal Theatre, an accomplishment that will probably never be equaled, especially by a star dancer and ballet master.) He kept his private life absolutely private. Friends from one part of his life were often unaware of the very existence of other friends. He settled down when still in his teens and lived quietly for over forty years with a man fourteen years his senior, known to the ballet world only as Franz.
Of course, Kronstam's remoteness added to the aura of mystery that surrounded him. References to his "Hamlet quality" would crop up in reviews, and Glen Tetley, an American choreographer who worked with Kronstam several times, was undoubtedly not the only person who thought: "He was a Gothic mystery. I imagined him living in Elsinore." Nikolaj Hübbe felt it, too. "I always wanted to have a relationship with him outside the Theatre, but I didn't know how. He is such a mystery man. He used to take a bus home. I thought, 'Henning Kronstam on the bus? No. He has wings and flies home. His Pegasus is waiting for him on top of the roof.'"
To the dancers, it seemed as though Kronstam walked out of the Theatre and was swallowed by the darkness. Colleague after colleague tells of never visiting his home, never sharing coffee after rehearsals, never having a personal conversation with him. Stanley Williams, whom Kronstam described as his closest friend during his first decade with the company, said they went out, had a good time and shared a few laughs, but that they seldom discussed personal matters. "He was a very private person," Williams said, "and from the very beginning, he was utterly focused on the career." Kronstam gave few interviews during that career. He avoided hobnobbing with Danish critics because he felt Copenhagen was so small that it was better to keep a distance, and especially after he became the company's director in 1978, he retreated into his home.
It was somehow fitting that he lived the last thirty years of his life in a spacious flat on the far side of Copenhagen's beautiful lakes–remnants of the moat that had formed the outer fortification of the city for centuries. It was whispered that he lived a troubled life. A photograph by Serge Lido taken in his dressing room captures Kronstam's Hamlet side. There he sits, brainy and doomed, sweat dripping from the long, handsome face, the picture of a tormented artist. (Or an exhausted dancer. Kronstam said simply, with a smile, "I had just come from class.")
Yet he had a mischievous side and a mellow side and a sweetness spiced with dry wit. Most days he was optimistic. Often he could be downright cheery. He was a constant chameleon; the protective coloration would change depending on the circumstances, but the man remained the same. At base, he was even-tempered. He seldom raised his voice in rehearsals, although colleagues describe his moods as completely unpredictable; he could be supportive one day, hard to please the next. He was a perfectionist, set others the same high standards that he set for himself, and believed that if he had not done something perfectly, then he had failed. There was no middle ground. Not surprisingly, dealing effectively with pressure was often a struggle. It was difficult to concentrate "on those days when everything is crashing in on you," he said. Some days he was pulled tight as a wire, the energy pouring out of him, although he seemed more agitated than excited or ecstatic. Two days later he could be like a big, sad, hibernating bear roused suddenly from sleep, unable to do much more than sit and brood. Then someone would tell a joke, and he would smile and make a wry comment. In an instant the melancholia seemed an unwelcome, temporary visitor rather than an inherent condition, although the acute passivity remained. He was reserved and aloof, as though encased in a palpable plastic bubble, yet he could also be warm and sensitive, and his dancers adored him.
During the last few months of his life, Kronstam's world was reduced to the few blocks around his home. He would go for walks, chat with neighbors, and eat at neighborhood cafés. He was no longer part of the Theatre but he was still a dancer, and he took his performance opportunities where he could find them. One afternoon in April, a few weeks before he died, he stopped for lunch at one of the cafés a block or so from his house.
A little girl stood by the window. Bored, she held onto the back of a chair, rocking it back and forth. An old man–her grandfather, or perhaps a guardian–sat at the table behind her, staring impassively at the people walking by the lakes on a chilly spring afternoon. When Kronstam walked in, the child looked up and instantly recognized a playmate. She was tiny, about four years old, with dimples and masses of black curls. "Ah, a little gypsy girl," he said, delighted. Her response was to giggle and flirt. He loomed over her, but she was fearless. "No," she said, putting her hand on the back of the chair he was about to take. "This is my chair." With a bow and an utterly serious smile, Kronstam said, "Then I shall have this chair," and reached to take the adjacent one. "No! That is my chair," she said, doubling over with the giggles, and staking claim, one by one, to every chair within reach. He countered her, chair for chair, entering completely into her world, as though the veteran of a thousand little girls' tea parties. They played their game until the old man said something to the child in Turkish and she stopped in mid-giggle. Kronstam and the little girl looked at each other, and it was impossible to tell who was the more disappointed. The child obediently returned to her guardian's side. Kronstam ordered lunch and began to reminisce about the war–it was the fiftieth anniversary of the end of World War II, and war stories filled the newspapers and theaters that spring–and about learning to dance in wartime Copenhagen.
What the Dancers Always Knew
Henning Kronstam died May 28, 1995. On June 2, 1997, the dancers gave him an Evening of Remembrance in Copenhagen (organized by Peter Bo Bendixen). This piece was written for that occasion and appeared in the program book.—A.T.
In New York on the standing room line, Henning Kronstam was known as "The Most Gorgeous Man Ever To Grace the Ballet Stage." His image as Ashton's passionate, innocent Romeo is indelible, and, through photographs, his artistry has touched people who have never been to Copenhagen, who never saw him dance. He has always been highly regarded in America although, many dancers feel, not nearly as highly as he deserved. He made his debut as James on the opening night of the Royal Danish Ballet's first American tour in 1956 when he was twenty-two, and carried the season. Critic John Martin singled him out in a New York Times Sunday piece assessing the company, writing: "He is handsome, tall, admirably in command of his body; his technique is strong, with notable elevation, and a line that is lyric without being weak. He has an intuitive dramatic sense, reacting automatically to the scene about him, and allowing his feeling to show in his face without a trace of mugging. Obviously, he has everything in his favor, and if before he is thirty he is not one of the great male dancers of his time, it will be very surprising indeed."
Kronstam did become one of the great dancers of his time, and his was a time rich in great dancers. He was especially admired for his extraordinary dramatic range, and he became so identified in dramatic roles that some forget what a first-rate dancer he was. Dancers haven't. "He was one of the best dancers I have ever seen by any standard, even with the Danes. Technically, he was able to do absolutely anything," said the French ballerina and New York City Ballet star Violette Verdy, who danced with Kronstam in France in the mid-1950s. Dancers—American, French, English, and Russian—admired Kronstam for his classical purity and for his artistry. Some pinned pictures of him on their dressing room mirrors as a reminder of what classical dancing could be. At his death, the New York Times wrote that Kronstam was a "dancer's dancer," and that would have pleased him, for he thought praise by other artists the sweetest of all.
He danced with the leading ballerinas of his generation—Antoinette Sibley, Carla Fracci, and Marcia Haydee, in addition to Verdy; danced at the great European summer Festivals; danced as a guest with the Stuttgart and DeCuevas ballets; danced with Inge Sand's group in Britain and Latin America; danced (with Kirsten Simone) on American television; danced, again with Simone, across America with Ruth Page's Chicago Opera Ballet, one of the companies that brought ballet to the cities outside New York and helped ignite America's ballet boom. He enjoyed touring, enjoyed meeting new people and dancing before different audiences, but the most important work of his career was done at the Royal Theater in Copenhagen.
It was in Copenhagen that Kronstam found what the itinerant superstars of the day craved: a treasure chest of created roles. Choreographers liked working with Kronstam because his ego never got in the way of the creative process, and in this he was without rival. As the American choreographer Glen Tetley put it: "As a dancer, Henning had the ability to transform himself in the roles he did. He was not like the international stars who transformed the role into their persona. It was always Erik Bruhn. It was always Rudolf Nureyev. Henning, in every way, was a star, a first-class dancer, but he did not trade on the star persona. I never thought of him as an exhibitionist dancer. He was not merely someone entertaining the eye alone. There was a soul there always, in what he did."
Kronstam worked with the great choreographers of the day—Ashton, Balanchine, Robbins, Cranko, Tudor, Petit—and many choreographers tried to lure him away. He admired Balanchine and was tempted to accept an invitation to join New York City Ballet, but didn't want to limit himself to working with a single choreographer, even one so distinguished. "If I had gone with Balanchine," he said, "I would have missed two-thirds of my career." He felt that no other company could match his Danish repertory, a fact which was unintentionally underlined by Lucia Chase (Artistic Director of American Ballet Theater) who tried to entice him to New York with the possibility of dancing, among other works, Moon Reindeer. "Do you know the ballet?" she wrote. Of course, Kronstam had created the role of Nilas in that ballet and did not have to cross an ocean to dance it.
His dancing was intimate, intense, subtle, perfectly suited to this beautiful, intimate theater, and he shaped his dancing for this theater and for this audience. When he directed the company, he chose repertory that would suit the talents of his dancers and the tastes of this house, and he often gave "I knew it would be good for our audience here" as the reason he took a ballet into the repertory.
After he left the stage, he continued dancing in the studio, teaching, coaching young dancers, staging ballets; it was now his turn to stretch others, and there are literally dozens of dancers who credit Kronstam as the most formative influence on their careers. He now brought the world to the young dancers as his teacher, Vera Volkova, had done for him when he was young. He had staged the company's classical and international repertory since the mid-1960s, and was one of a handful of great instruktørs in the world. He could reproduce choreography meticulously, and then breathe life into it. Choreographers knew this, and relied on his sure taste and sense of style, often allowing their works to be danced in Copenhagen because they knew Kronstam would take good care of them. For nearly thirty years, he was the company's unheralded secret weapon, and few realized that the dancers' sweet, melodious dancing and passionate performances of dramatic ballets resulted from Kronstam's work in the studio. Only the dancers knew. "He was the glue that held the company together," Ib Andersen said. "He was the only reason the Danish ballet held on to its international reputation as long as it did."
It is often said that the memory of a dancer begins to fade as soon as the curtain falls on his last performance, but that need not always be so. A rare few live on in the dancing of their pupils. And so you will see Henning Kronstam dance in this theater tonight, see him in the way a head is turned and an arm extended, see him in the deep richness of a plié before a jump and in the quiet landing after it. This is not because the performers dance in imitation of him, but because they absorbed his style and his approach to dancing as they were growing. For many of them, women as well as men, Henning Kronstam defined what it meant to be a dancer, and he will dance here as long as any of those he shaped still dance in this house.
About Alexandra Tomalonis
Alexandra Tomalonis started writing dance criticism for the Washington Post in 1979. She was the founding editor of DanceView, a quarterly dance review magazine which later became an online blog for dance criticism, DanceViewTimes, as well as the ballet discussion forum BalletAlert.
She taught dance history and appreciation at George Washington University and George Mason University and was a guest lecturer at the Smithsonian Institution and the John F. Kennedy Center for the Performing Arts, among others.
As a teacher of ballet and art history and aesthetics her lasting impact was the many generations of dancers she taught at Kirov Academy of Ballet from 2003 until the academy closed in 2022. From 2010, she served as the school's Academic Director.
Lisa Traiger has reposted an interview she did with Alexandra in 2013, which can be found here.